Bhagavan created this world and also set up regulations for its orderly functioning. These regulations, the Vedas, are called Dharma. Dharma is of two types – Pravritti – engagement in action, and Nivritti -refraining from it. Pravritti dharma.

Bhagavad Gita Bhashya
About Vedanta Bharati
(Veda-Vedanta Institution Of Studies and Research)
Recognized as a Research Centre by Tumkur University
Established on January 01, 1999.
Sri Shankara Bhagavatpadacharya is one among those who were incarnated to resurrect the Sanatana Dharma. Advaitha is the doctrine rejuvenated by Him. Yadatore Sri Yogandeshwara Saraswathi….
Read More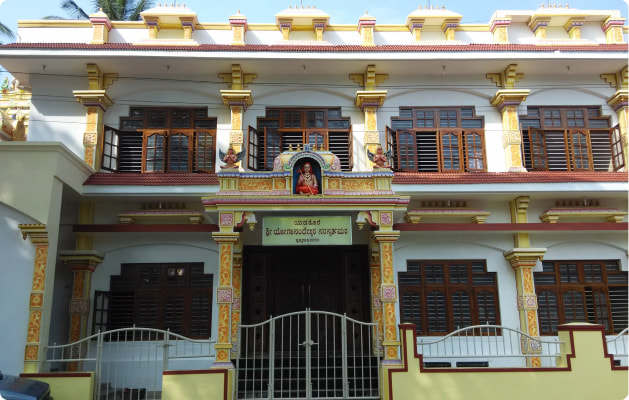 Events & Activities
By the grace of His Holiness Sri Sri Shankara Bharathi Mahaswamiji, we are all blessed with blissful events and satsang sessions to learn the path to salvation.
Discourses & Writings
Messages and discourses delivered by our beloved guru and reading material.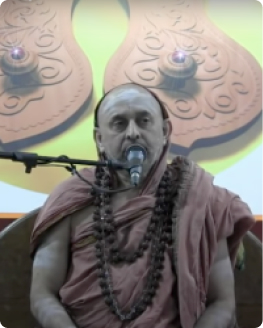 Tattvasangraha Ramayana
'Tattva Sangraha Ramayana' is one of the illustrative works of 'Sri Sri Ramabrahmannda Sarasvati'. In which he has placed pearls of wisdom from various updanishads and puranas and given to the true seeker.
Watch Video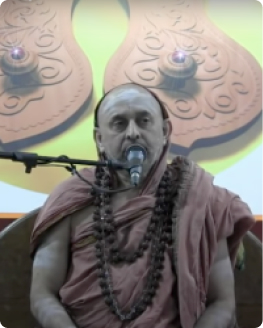 Sutasamhita
The Sutasamhita is one among the six sections of Skanda Purana. The Sutasamhita accepts the authority of Vedas and holds that Upanishads are the authentic sources of wisdom. Knowledge is held as the only means of gaining liberation and doctrines Devotion to Shiva and the grace of Shiva are necessary for gaining knowledge.
Watch Video